How to Make Edamame
The Editors at Food Fanatic | Food Fanatic

Wondering how to make edamame? Here are a few different ways to prepare these delicious soybeans, along with suggestions for great flavors to pair them with!
If you have ever been to a Japanese restaurant you may have come across edamame. There is nothing more delicious than popping these little soybeans out of their pod, especially when their pod has been tossed in delicious seasonings.
If you want to enjoy edamame from home, you'll be pleased to hear it is incredibly simple to prepare.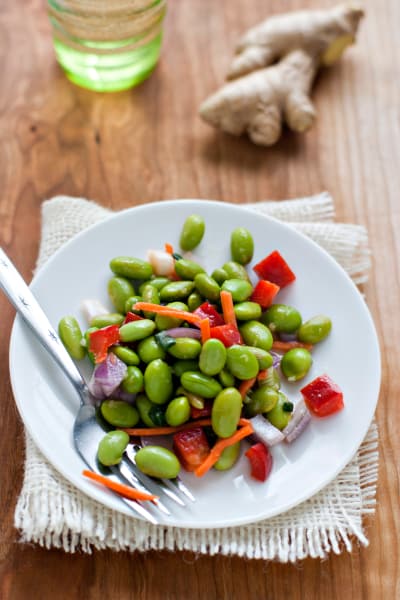 Let's look at how to make edamame in four different ways, plus a few mouthwatering spice blends to toss your pods in.
Boiling
This is one of the most popular ways to cook edamame as it is quick and simple. All you will need is a pot filled with salted water and brought to the boil. Boil the pods for five minutes and then drain and rinse before tossing in seasonings. 
Steaming
If you have a steamer basket, you can use this method to cook edamame. Fill a pot with about an inch or so of water and bring it to the boil. Place the steamer basket with the edamame into the pot and cover, steaming the edamame until they are tender - about five to ten minutes. You can serve them freshly steamed and seasoned or rinse them in cold water first if you prefer. 
Microwave
If you do not have access to a stovetop, microwaving edamame is another quick and easy option! Pop the edamame into a microwave safe bowl and drizzle in just a splash of water. Cover with paper towel and microwave for a minute and then check the tenderness of the edamame. Repeat this until they are tender - about three minutes. Season and serve.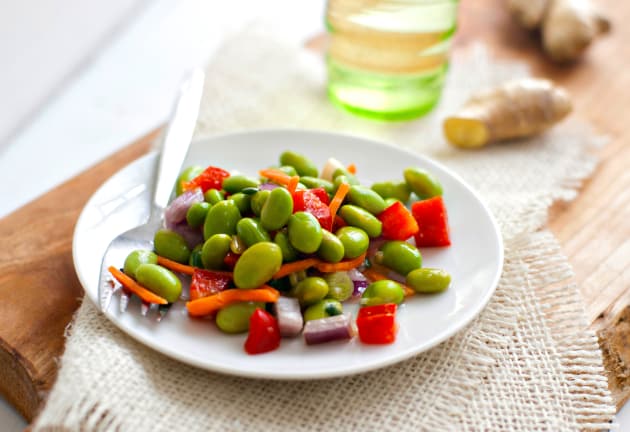 Pan Sear 
To add a depth of flavor to the pods, pan searing is a great cooking method. Heat a cast iron pan over high heat until very hot. Throw in the edamame and reduce the heat to medium. Cook the pods until they begin to char and then shake the pan to char the other side. 
Now, let's look at how we flavor these tasty little beans! In addition to using fresh soybeans, you can often find them both shelled and unshelled in the frozen section at most supermarkets. Frozen edamame has already been cooked, so you simply need to reheat rather than opting for any of the cooking methods described above.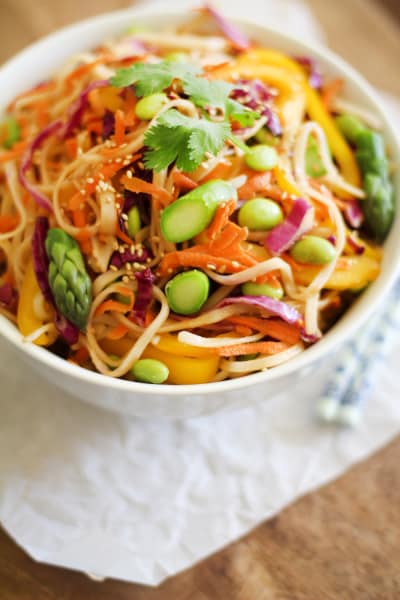 Our favorite flavor combinations for edamame include:
- A bowl of shelled edamame tossed with one tablespoon of rice vinegar and flaked sea salt. Toss until well coated.

- Add minced garlic, a drizzle of olive oil and two tablespoons of grated parmesan cheese to a bowl of edamame. Toss and snack away! 

- If you like spice, this one is for you! Sambal is a hot and spicy chilli-garlic sauce that we love to drizzle over edamame. Add in the juice of half of a lime as well as some of the zest and mix everything well.

- The interesting combination of smoked salt and sugar is so good! Add a teaspoon of turbinado sugar and a teaspoon of smoked sea salt to a bowl of edamame and toss. 

- Add a drizzle of coconut oil to a bowl of edamame and sprinkle a 1/2 teaspoon of ground sumac over the top and mix until well coated. A great combo!

Our Spring Vegetable Pad Thai recipe also contains edamame - or why not try this Edamame Salad?

Tags: Edamame, Vegetables, Vegetarian, Appetizers, Japanese Cuisine, How To Guides